Mercedes AMG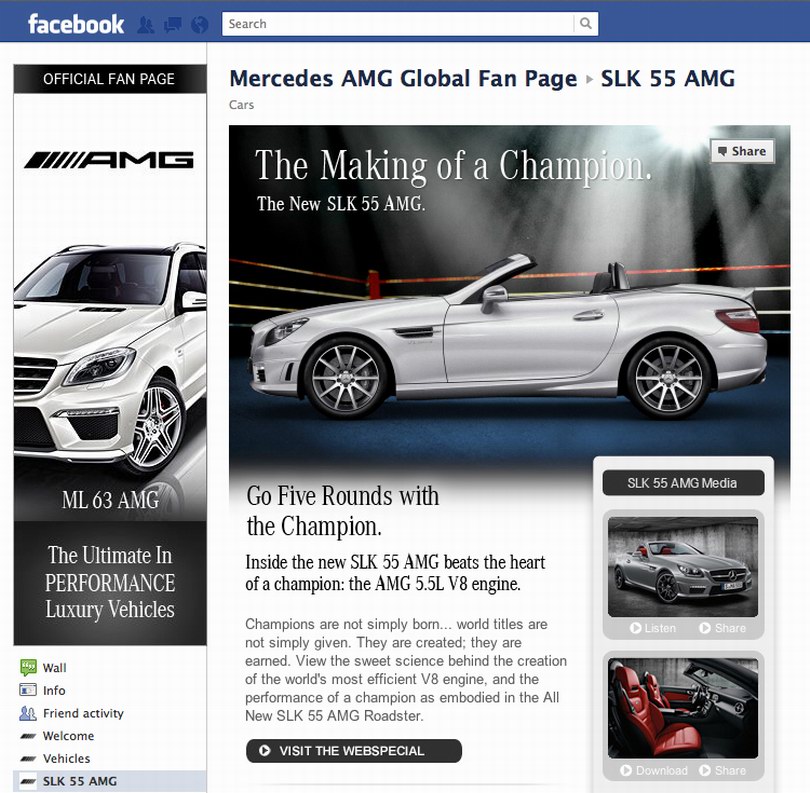 Radium is asked by Weapon 7 to capture the revving sound of the Mercedes AMG SLK for a new Facebook application.
See below to
Read about the live recording day
View photo gallery
The client has an existing recording which they feel does not adequately express the fullbodied growl of the engine in a way that truly conveys the visceral excitement of sitting behind the wheel of this car. To ensure we will capture for them the full 3 dimensional sound of the car, Andrew and Peter decide to use an 8 microphone setup. This will enable us to engage the engine, exhaust, and ambient car sounds from the correct angles and distances to get the best result in the post production mix.
Mercedes Purrs
Microphones used:
2 DPA 4011
2 DPA 4060
2 Sennheiser 416
1 Sanken CS3e
1 AKG D112
The miniature microphones are mounted actually inside the engine in carefully chosen positions to capture clearest possible source material without tipping into distortion. We choose to use the AKD D112 microphone very close to the exhaust. This microphone is built to handle high sound pressure levels and low bass frequencies, and is most commonly used with a kick drum. We also position other microphones at a distance both in front and to the rear of the car. Then it's pedal to the metal time, and the real fun begins !
The beauty of this detailed approach is that in pulling together a bespoke arsenal of recording equipment from our inventory to capture the purest possible multidimensional sound in simultaneous multiple takes, we give the client maximum possible flexibility and options in post production, where the sound files can be combined and manipulated in any number of ways to achieve a highly bespoke and stylized result or even, given the quality of the recordings, used "as is" with very little post production required.
Mercedes SLS 55 – Sounds by Radium Audio
AMG Rear View

AMG Side View

Engine recording

Peter in Top Gear happy place!

Peter with microphones

Peter explains recording setup to client

Peter & Client review sound recordings