Interested in Joining Radium?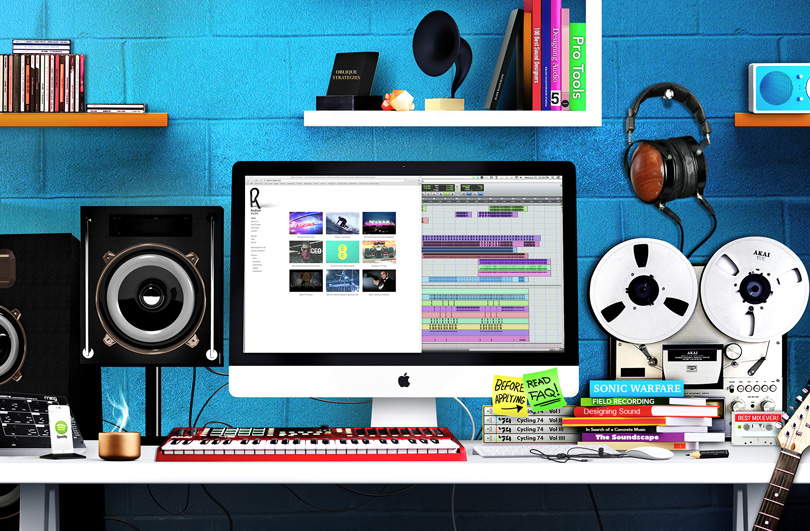 To succeed in our team you'll very likely be sonically talented; fast and focused in studio; highly self motivated, keen to push yourself and be challenged to improve your craft; and happy to "muck in", getting involved wherever needed. So if you're interested in joining us, you have a couple of options. You can apply for a specifically advertised role under "Current Opportunities", which are specific openings which will be closed off once filled, when these are available. Or you can reach out via one of our "Ongoing Opportunities", which are open on a continuous basis until further notice. If you'd like us to proactively keep you to date with our careers news and opportunities, scroll right to the bottom of the page and sign up for our Careers Newsletter. We'll deliver the latest inhouse and freelance job opportunities direct to your inbox!
Right now we're looking for a part-time freelance graphic designer. Check it out under "Current Opportunities" below. If that's not for you but you'd still like to get involved at Radium, reach out to us via our Open Submissions pathway under "Ongoing Opportunities" below.
Current Opportunities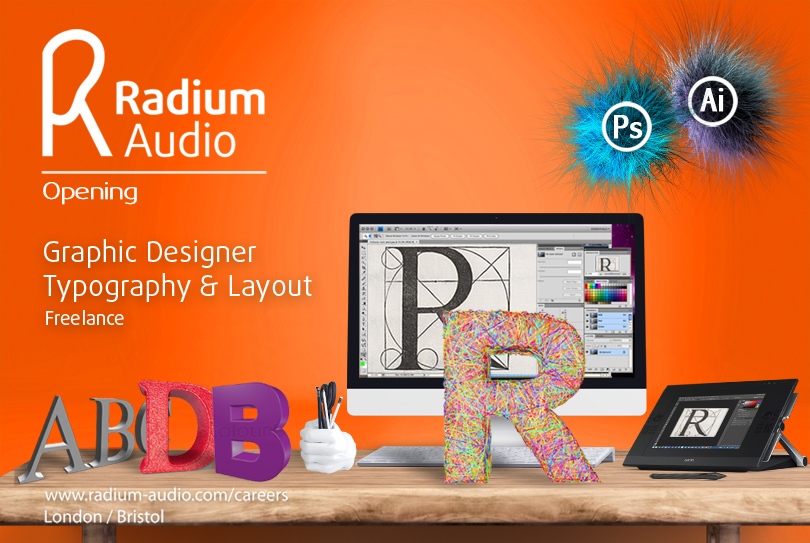 We're looking for a graphic designer to work with our team on part time, freelance basis. We already have a small visual team producing all of Radiums films, and brand content. You will bring a slice of clean, grid, graphic design, but also be asked sometimes to cut loose and get experimental.. We have some fundamental guides already in place, and would like to develop our comms / products further. Sound interesting? Then find out more about this opening HERE.
Ongoing Opportunities
Open Submissions

If we're not advertising a specific role which is right for you, but you'd still like to get involved with Radium, our Open Submissions route is an invitation to reach out to us at any time, share your work with us, and tell us how you think you'd best be able to contribute to the team. Whether you're an engineer, programmer, composer, sound designer, producer, or an esoteric sonic superhero in a discipline we've not thought to mention, you're welcome to drop us a line. From time to time we also have freelance work for graphic designers, layout wizards, typography stars and animation superheroes, so feel free to share your visual portfolios with us too! Go HERE to find out more. Be sure to read through all the info and FAQS before you get in touch, thanks!
Recent Positions Filled