Radium Designs TR-606 for Bitwig Studio 2.2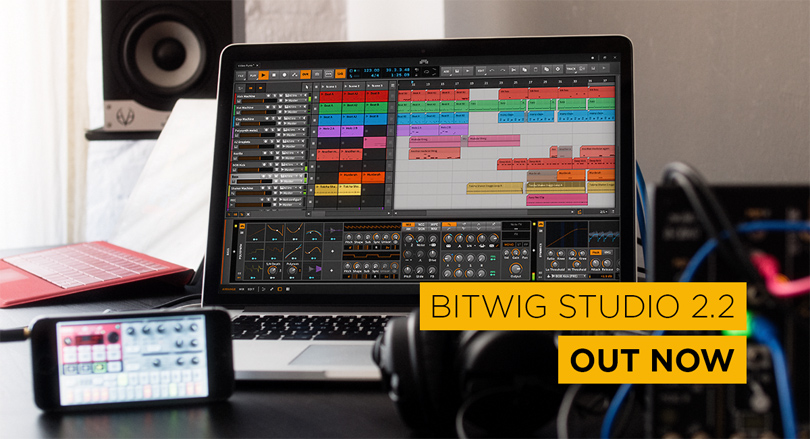 image courtesy of Bitwig
The small Japanese metallic-looking plastic TR-606 box … which almost always gets mistaken for a TB-303 in an identity crisis … is recorded, captured and designed by Radium for cutting edge sonic software creator Bitwig.
This Summer just gone, at the invitation of fabulous fellow synth-head Phillip from incredible Berlin stockist of all things electronic music SchneidersLaden, we take a trip to Berlin's Superbooth '17. After several hours exploring this enormous immersive synth fest we come upon a section in the back next to the modulars, where we are delighted to find Bitwig … a fairly new Berlin based sonic developer who have just launched V2 of their software. Given that we'd already purchased Bitwig V1 and could see its potential as a creative tool, we are beyond excited to meet them!
So we get chatting with the Bitwig team, who, even though they'd been talking with huge crowds of sound people throughout the day, are super-nice and still take time out to engage with us. This leads to coffee and more talking, which leads to a Bitwig visit to the UK to check out our studio, and a return visit from us to Bitwig's Berlin HQ. We have many intense and wideranging conversations about sound and from these, the idea to create and design a suite of assets from our TR-606 for Bitwig Studio v 2.2 release is born!
Deranged Kit

Foley Kit

Hybrid Kit

Multi Kit

Legend 606 Kit

Valve Distorted Kit

Valve Train Kit
Every creative team has their secret sauce recipes and we are no different .. our secret sauce is in the processing and how we take and manipulate our sounds. Given that Boris – which is what we affectionately call our beautiful 606 – has recently been augmented with separate outputs and a CPU update with Social Entropy's Quicksilver, he is in top shape to give us those flavours of 1981-1984, the snap, rich hi hats and and pert round tom tom sounds we need as source to create a suite of assets for Bitwig Studio v2.2
Check out the video below for a snapshot, or why not head on over to Bitwig to find out more, and check it out for yourself!